Biography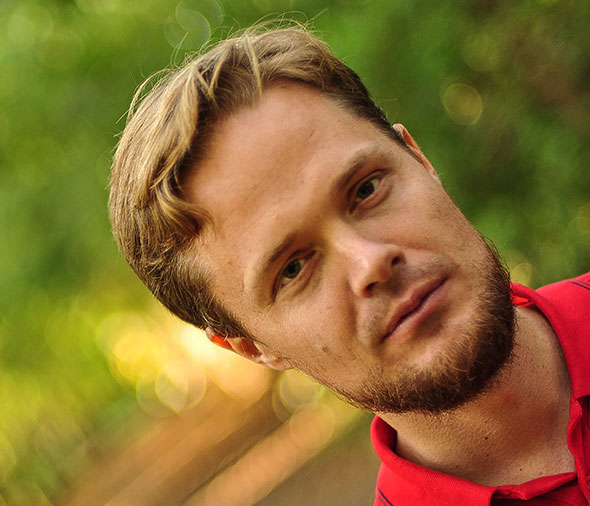 Tiewrap is the artist name for the electronic musical solo activities of percussionist and electronic music producer Arjen Boerman. The styles of his albums vary from ambient/ lounge to expiremental electronics/ industrial house in instrumental form, sometimes with spoken word, rap or singing.
Tiewrap has always been interested in creativity in a broad sense. Even though he loved to listen to music, he did not do a single thing in music. Insprired by eurodance-acts, he started writing lyrics when he was about 13. He started playing percussion at 20 after a workshop where he learnt the basics of playing djembe. The made his first steps in music productions on about the same time. He started playing in bands and continues to do so till today.
As a percussionist, Tiewrap loves to create rhyms and sounds with literally every object. His first demo album 'Speaking Objects' (2007) was a concept album, based on the principle 'every song has its own theme'. Every sound used relates to the theme of the song.
After releasing the demo, Tiewrap needed some time to work on more melodic music. 'Boerman Beats' (2012) can be described as 'percussion going crazy'. For the first time, 'real' instruments were used. It looks like Asian people like it.
The IK [HARTJE] NL (2013) album took about five years to finish. The album combines the dedicated samples idea of Speaking Objects with more melodic sounds and catchy melodies. Tiewrap wanted to perform some of the songs live, in a acoustic living room setting. At the end, we decided to call it a real band and give it its own name.
It looks like Tiewrap founds his musical solo place-to-be by making ambient/ lounge. Place of peace (2015), Wise Words (2017) and Infinite Inspiration (2022) are his newest albums that are proving so. More melodies than ever.
Up